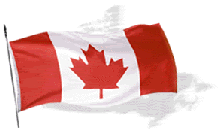 146 Years Young
Strong, Proud and Free
Oh Canada!
Today, Canadians across our great nation celebrate what it means to be Canadian. This is a time to gather with friends and family to enjoy time spent this holiday weekend around the pool, at the cottage or visiting one of our gorgeous beaches. Canada is one of the best, no it is the best country in the entire world! We enjoy a multitude of freedoms, an abundance of Canadian grown and produced foods, and some of the most amazing talent there is. Some of the finest actors, actresses, comedians, chefs and hockey players are home grown Canadian! We have top notch scientists and doctors who have significantly contributed to the world's knowledge base through their discoveries, many of which have improved the quality of life not only for Canadians but for those throughout the world for several generations. We are a peace keeping nation, quick to help those in need both at home and abroad. Yet, we remain polite, unassuming and for the most part a happy nation.
So today, we will hang my flag proudly, raise a glass of beer, chit chat about hockey and the latest toque I'm crocheting with homegrown Canadian wool. We will enjoy a wonderful dinner with friends consisting of Ontario beef and produce cooked on the outdoor grill. We will chat about our next planned vacation to the great Canadian semi-wilderness. Today, we give thanks to being Canadian!
We are proud to be Canadian - our homeland - the strong, proud and free northland, the best country in the world - eh!